California Legislators Allocate $1.4 Million to Help Combat Anti-Asian Violence
This funding will go directly to Stop AAPI Hate, an online system that allows victims of anti-Asian discrimination to report their experiences.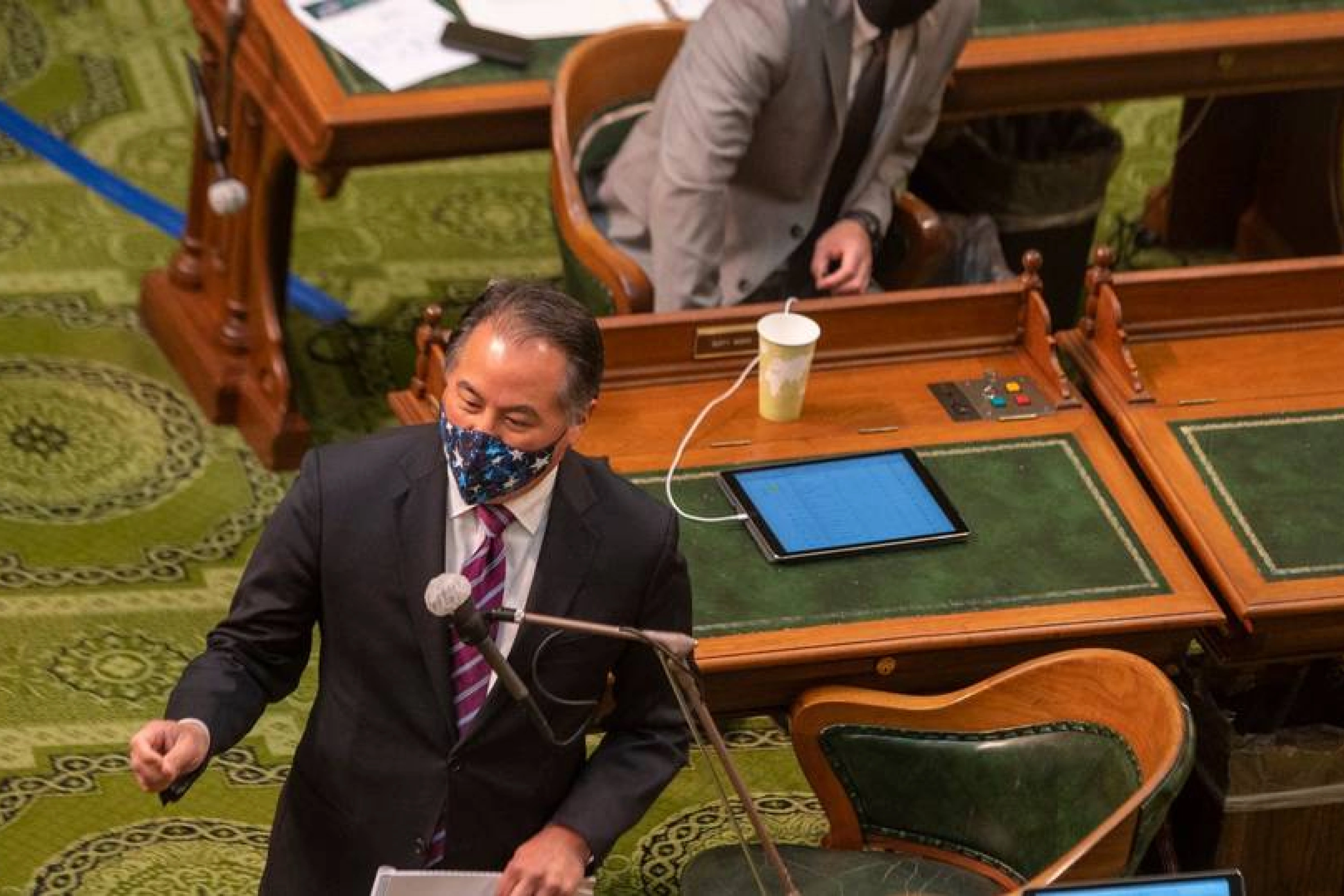 The funding was spearheaded by assemblymember Phil Ting, a Democrat from San Francisco who chairs the Assembly Budget Committee. The $1.4 million is part of a larger $7.6 billion economic stimulus package that was passed as COVID-19 relief for Californians. The bill was signed into law by California Governor Gavin Newsom this past Tuesday.
In a statement regarding the funding, Ting said, "The rise in hate incidents against Asian Americans during the pandemic is alarming. But, we can't solve a problem without knowing how big it is. New state funding allows the data gathering to continue, and the research will ultimately lead us to solutions that will make all communities safe."
Stop AAPI Hate was formed last March as a joint collaboration between the Asian Pacific Policy and Planning Council, Chinese for Affirmative Action, and San Francisco State University's Asian American Studies department to aggregate reports of anti-Asian discrimination as hate crimes rose in the face of the COVID-19 pandemic.
In a statement, the co-founders of Stop AAPI Hate said, "We are outraged by the disturbing incidents we've seen this past week where Asian American elders have been attacked in the San Francisco Bay Area. These violent assaults have a devastating impact on our community as they are part of an alarming rise in anti-Asian American hate during the COVID-19 pandemic."
Please visit this link for ways that you can help stop Anti-Asian racism.