Vandalism Crimes Sweep Through Bay Area Japantowns
Monument defaced, cherry blossom trees hacked down...
On the night of Sunday, February 7th, a beloved Japanese monument in San Jose's Japantown was defaced with the words "DEKO" and "JBF". The monument, called the Issei Pioneer Stone, honors the first generation Issei pioneers who settled in San Jose's Japantown after immigrating from Japan to Santa Clara Valley. The 11,000-pound granite rock was brought over from Inujima Island and given to San Jose as a gift from its sister city, Okayama, in Japan.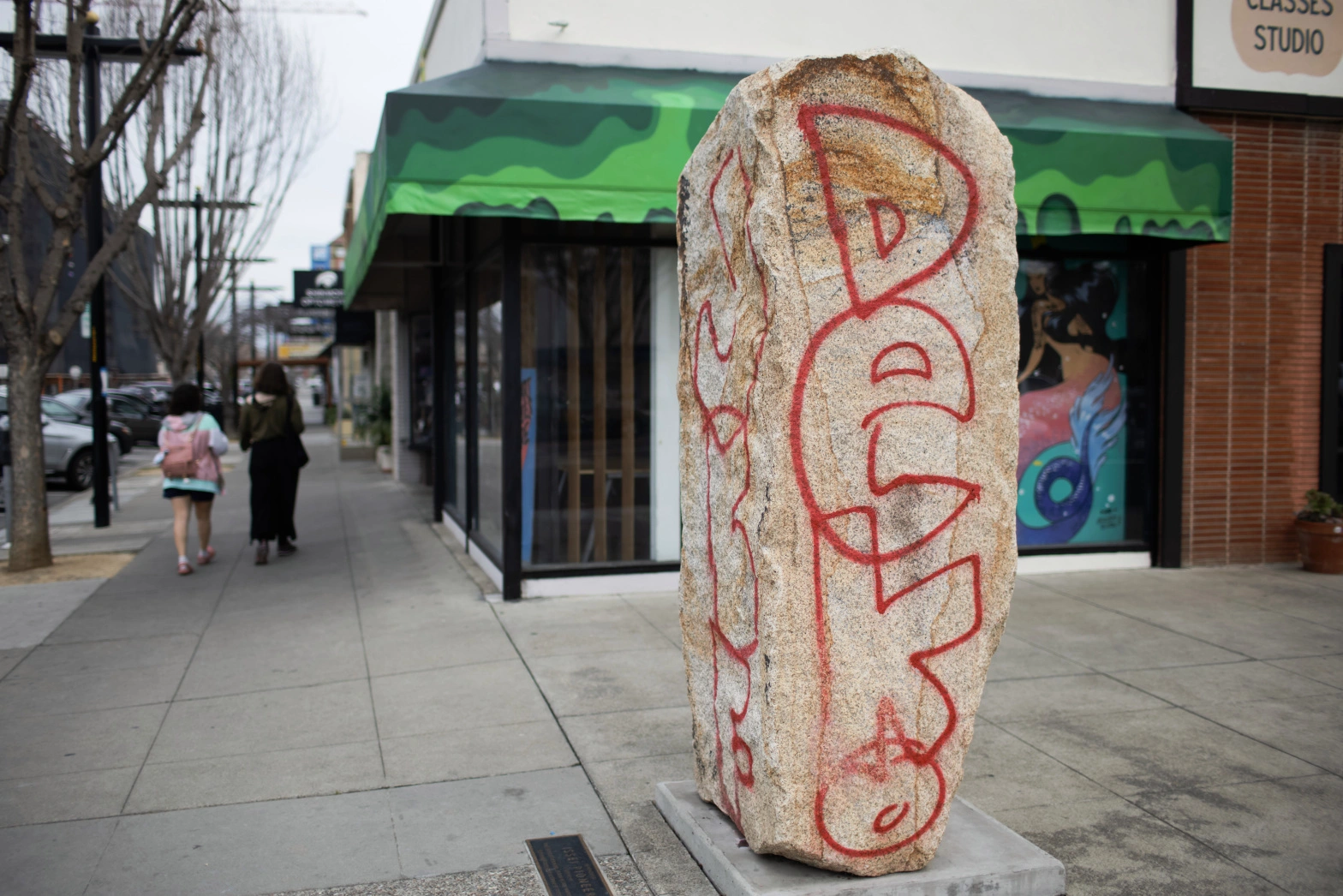 "The person takes something out of the backpack and sprays one side, sprays the other side," says Pam Yoshida, describing the footage captured by her store's security camera. "They know it's wrong because they hide when cars drive by." She continued by saying, "You just can't believe that somebody would do something like that, to something that represents the struggles and sacrifices of the first generation of any immigrant community. The monument is so beloved in the community that some residents hug the stone as a way to connect with their ancestors," said Yoshida. Japantown's community leaders hope that the police will locate and rightfully punish the suspects, but they worry the rock has been permanently damaged. There is no evidence so far that the crime was racially motivated, but it is still discouraging to know that there are people out there who deface monuments that represent so much more than what is shown on the exterior. 
Earlier, in January, the Japanese Cultural and Community Center of Northern California received shocking news when two of their cherry blossom trees were found to be hacked to just their trunks. "To me, it looked like a total violent assault on those trees," said Paul Osaki, executive director of the community center. Surveillance video showed that the demolition of the cherry blossom trees wasn't an accident, but rather a deliberate hate crime that was done over the course of three days, starting on New Year's day.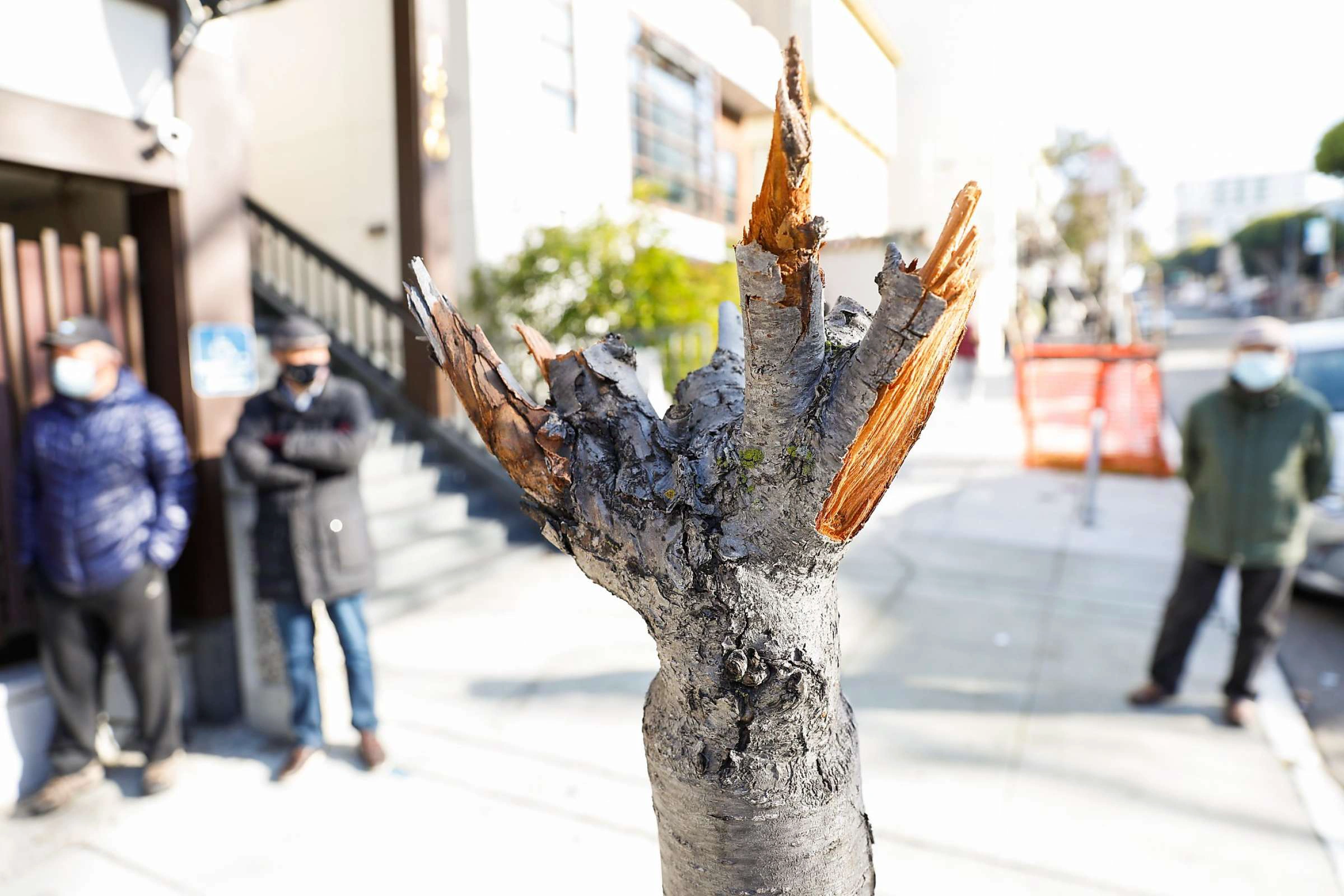 The trees dated back from 1994, when they were planted to commemorate the special visit of the emperor and empress of Japan to San Francisco. The trees weren't just your normal cherry blossom trees: they had a distinctive purpose and meaning to them. Cherry blossoms symbolize friendship and alliance, and in this case, the gift of the trees expressed the everlasting friendship between Japan and San Francisco. Given that a third tree was undeservedly destroyed two years ago in a similar way, Osaki hopes the city of San Francisco will help replace the trees. 
The vandalized monument and the destroyed cherry blossom trees are just a few of the recent hate crimes that have been targeted not only towards Japanese communities, but to Asian communities in America as a whole. We hope for a future where no racial or ethnic groups are ever targeted with hate crimes such as ones the Japanese community experienced.