Asian College Student Choked and Slashed With a Knife in a Brutal Brooklyn Attack
Police continue to investigate the incident and look for the attacker.
WARNING: This article contains graphic images and may be disturbing to some readers.
A 25-year-old female college student, who is being identified only by her first name Cindy, was choked and slashed on the hand with a knife in a brutal attack in Brooklyn. The attack occurred on February 28th near Dekalb Avenue and Skillman Street in Bedford Stuyvesant, Brooklyn as reported by ABC7.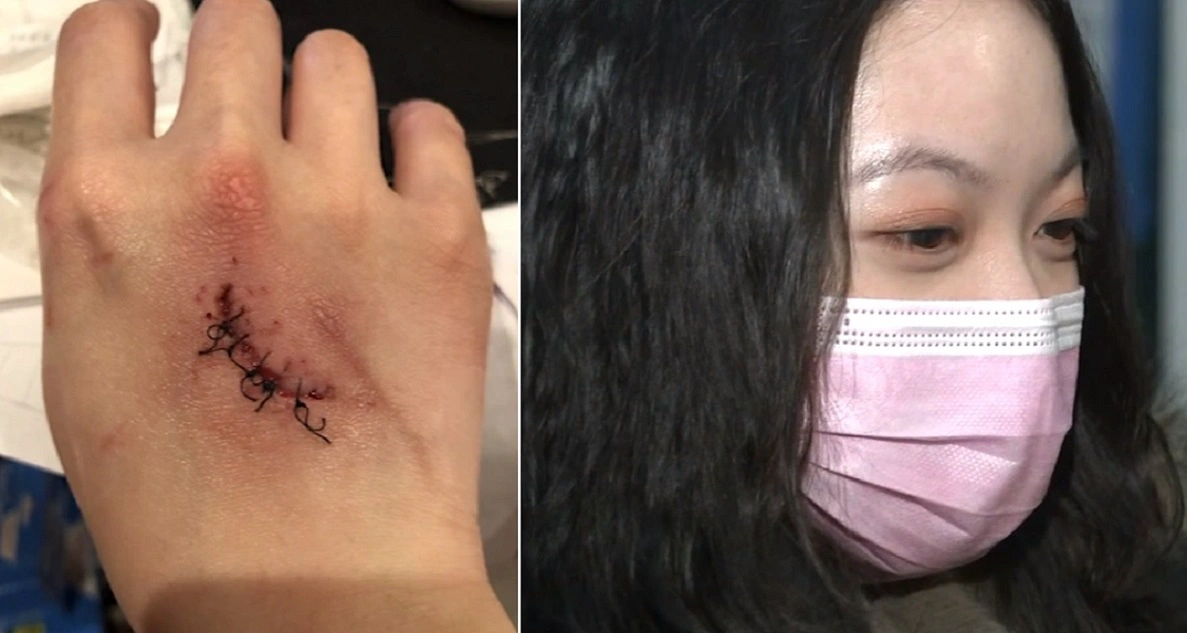 Describing the incident, Cindy said that the man began following her as she walked home around 11 pm. She continuously tried to change direction to derail the suspect, but he eventually caught up with her.
She said, "When I slowed down, he slowed down. I sped up, he sped up. And then he choked on my neck and said 'be quiet - be quiet I got a knife' and I just started screaming."
The two began scuffling after the scream, during which the man cut her hand with his knife and Cindy ripped off his mask, "Once I took off his mask he ran away. He didn't tell me that he wanted money or anything."
After the attack, investigators believed the suspect ran south on Skillman Street.
The suspect is believed to be between 20 and 30 years of age. Anyone with information regarding the attack is asked to call the NYPD's Crime Stoppers Hotline at 1-800-577-TIPS.
Please visit this link for ways that you can help stop Anti-Asian racism.