19-Year-Old Asian Girl Shot in the Face in San Francisco
The attack occurred as she was walking home early in the morning.
Jessica Dimalanta, a 19-year-old Asian girl, was shot in the face in San Francisco last Saturday. She was going home at around 3 am when a blue Nissan sedan with no license plate suddenly pulled up at a stop sign, four men exited the vehicle, and started shooting.
Jessica was hit in the face by a bullet that went through her right eye. While doctors were able to remove the bullet shell, fragments of the bullet remain embedded in her face, causing her to be unable to speak or chew. Her brother told AsianFeed that there is a 50/50 chance that his sister may lose her right eye.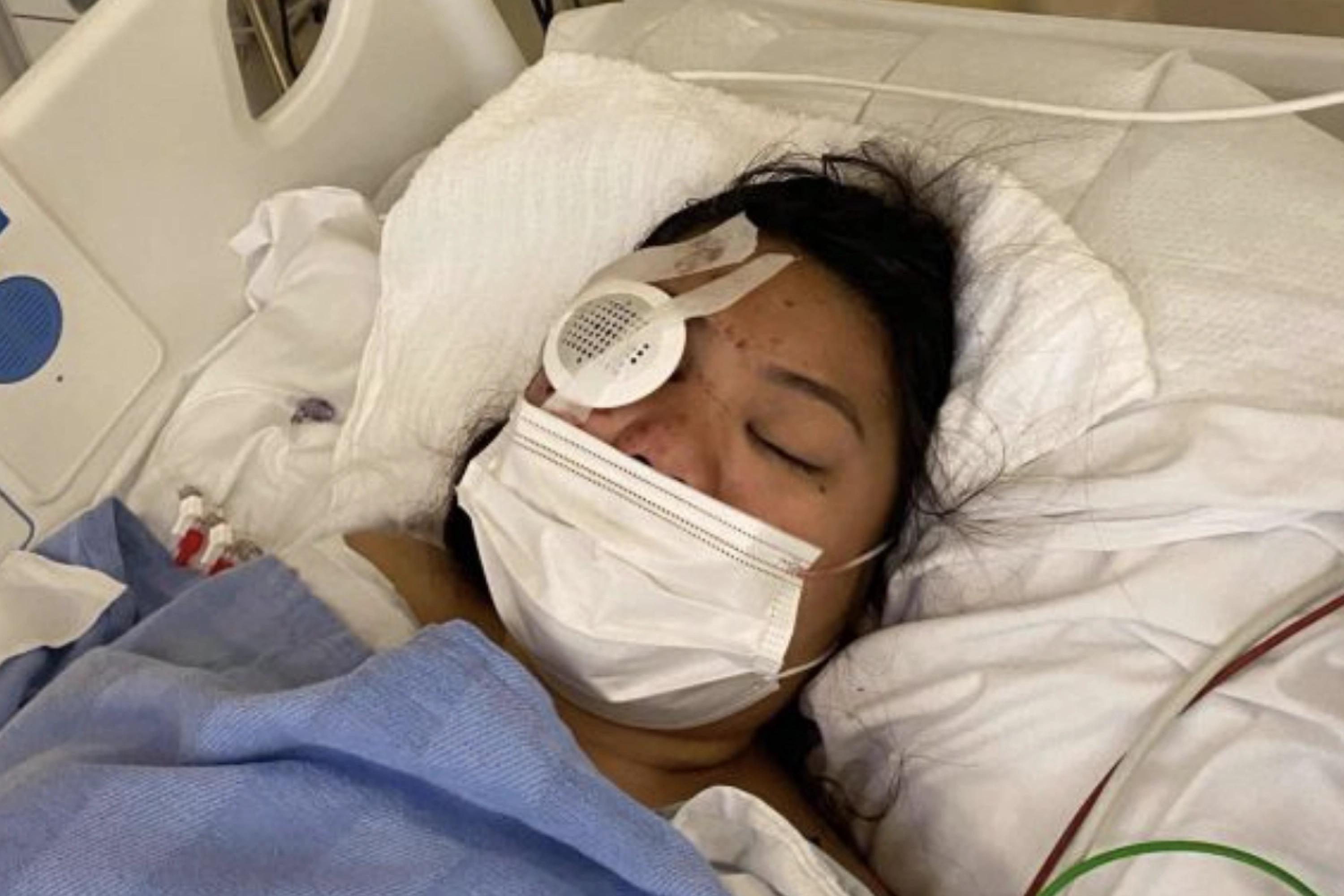 She's currently recovering from her injuries in the hospital and while she's in good spirits, she recently caught COVID-19 and is suffering emotionally from the immense trauma of the incident.
Jessica was originally scheduled to start school this week to work towards becoming a healthcare provider. However, she'll be unable to attend given her devastating injuries. Her family describes her as the "sweetest, kindest, and most caring person." They said that she has "an angelic voice, loves to sing, and helps her single mother take care of her younger siblings, nieces and nephews."
While her brother is unsure if this incident was racially motivated, he told AsianFeed he's just happy she's alive, "We don't care about the money. We just want justice for my sister and my family. I want her story to be heard." The police are still actively investigating the incident.
A GoFundMe has been started to help pay for Jessica's recovery and medical bills.