Jamie Chung Stuns SAG Award Show with #StopAsianHate Inspired Outfit
Who knew making a statement could be so fashionable
Asian American actress and SAG Award Nominee Jamie Chung pulled up to the 2021 SAG Awards wearing a bold outfit in support of the AAPI community.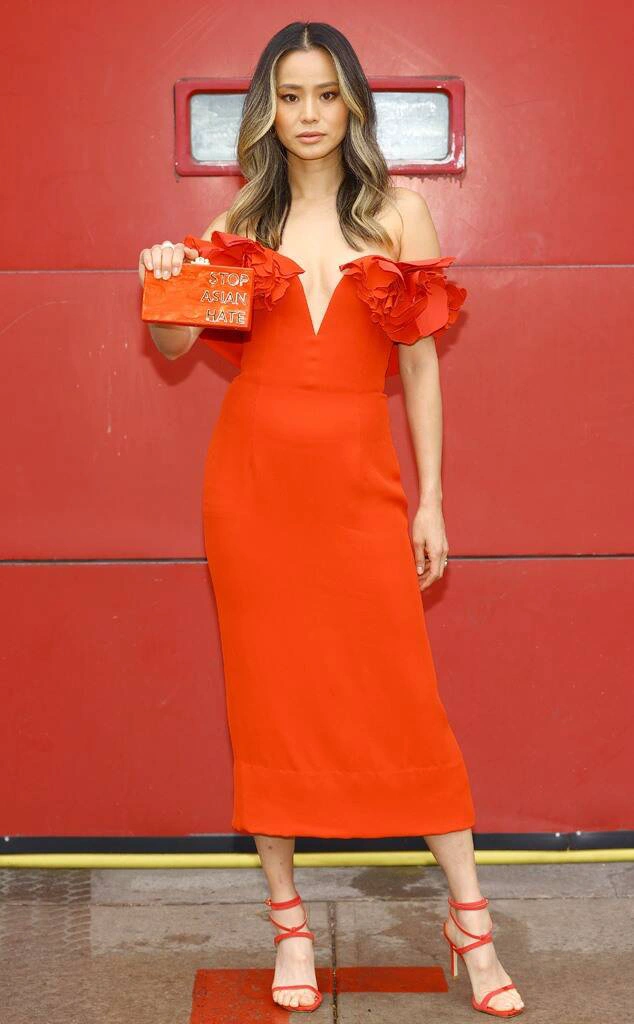 Dressed in a bright red gown by Oscar de la Renta, Chung turned heads with her fiery fashion, which included matching sandal heels and jewelry from Anne Sisteron. To wrap up the outfit, Chung powerfully posed with her crimson Edie Parker clutch, which had the words "Stop Asian Hate" beautifully embroidered for all to see.
Chung explained on her personal Instagram caption about the significance of the color red in her outfit, which symbolizes creation, passion, and power in Korean culture.
When asked to give her words on the #StopAsianHate movement, Chung stated, "I think what's most important, especially with our community, is speaking up about it. We're so conditioned to keep our heads down, not complain, not say anything or make waves. But you need to speak up. If someone has experienced violence plainly because they are Asian American, which is f--king terrifying, say something. Report it, make noise, tell other people."