Outrage Sparked After Band Names Themselves After a Concentration Camp From the Cambodian Genocide
In the era of Asian hate, Cambodians are standing up and speaking out on behalf of our dead ancestors and ourselves. We are no longer your model minority, and we will not stand by silently while you try to exploit us.
A band is under fire for their decision to name themselves after a notorious concentration camp from the Cambodian Genocide, Tuol Sleng, that was the execution and imprisonment site of countless Cambodians during the 1970's when the genocide took place.
The band was first widely discovered after searches for Tuol Sleng increased due to a recent controversy in which VICE published colorized images of the victims that were allegedly altered to add smiles.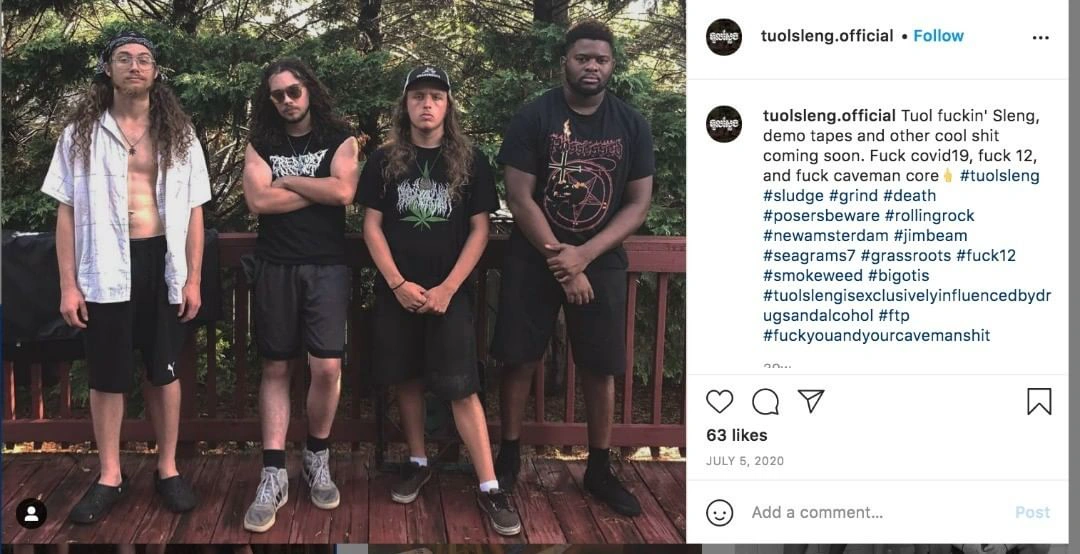 The band was also criticized for their usage of a painting that depicts a man shooting a baby in mid-air as cover art for their music as well as on t-shirts and other merchandise. The painting originated from the late artist Vann Nath and currently resides in the Tuol Sleng Museum. AsianFeed received reports from sources that the museum team denied ever giving the band permission to use the painting.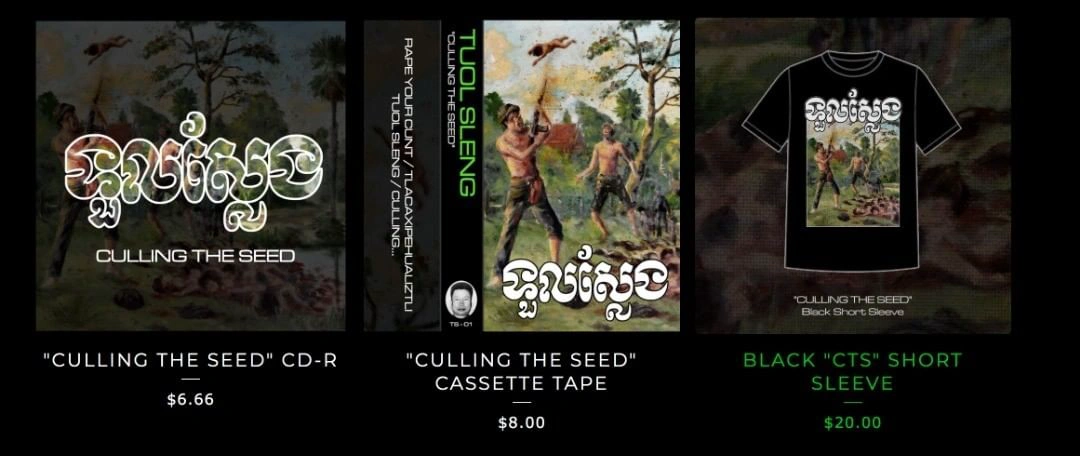 The band has been contacted regarding the concern over their name, but seem largely unmoved by the outrage, with one member posting a video telling those offended to "go f**k themselves." They also shared a photoshopped image of themselves with the text "We're not changing our name" and the face of former Cambodian prime minister Pol Pot added in.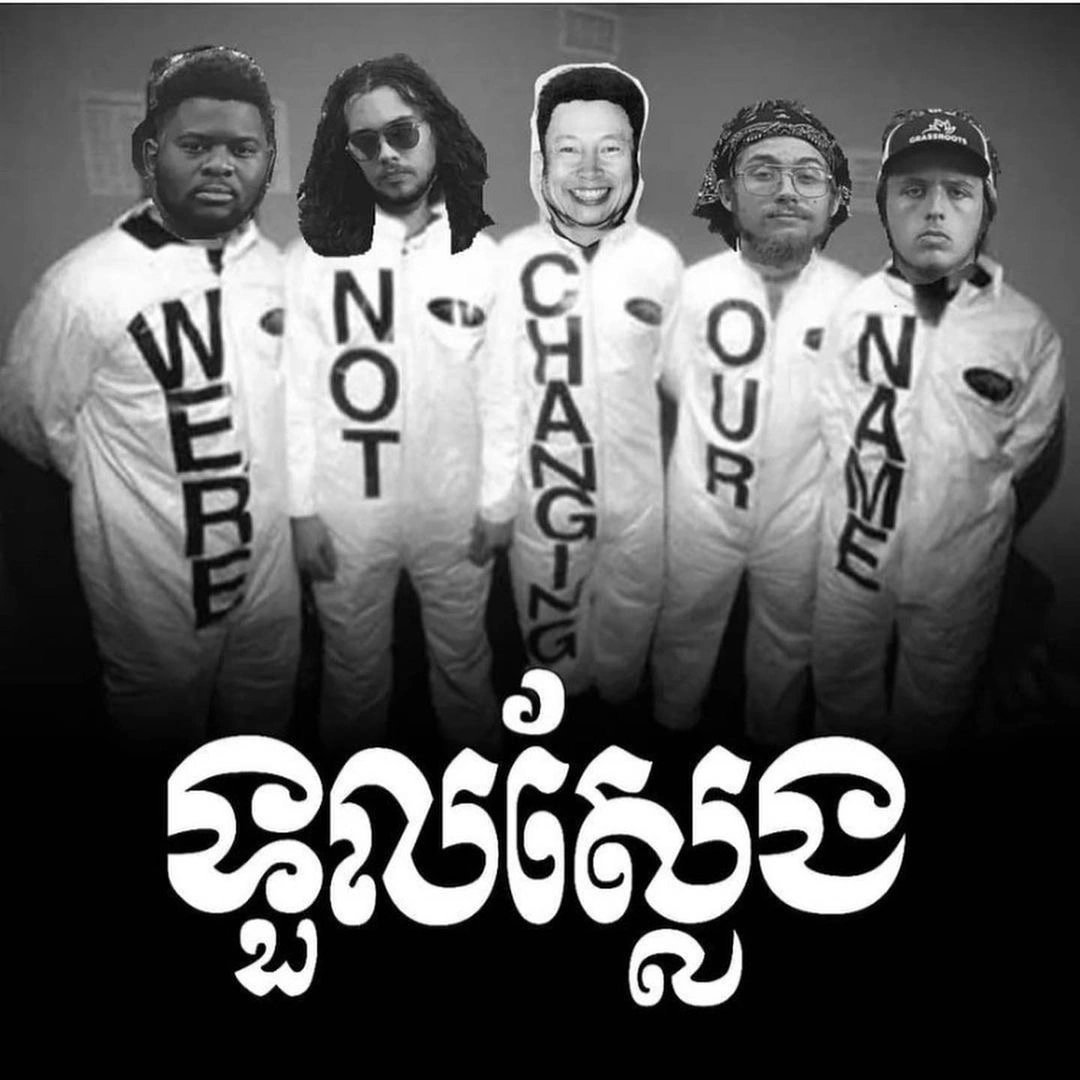 AsianFeed spoke with Brandy (last name redacted for anonymity), a Cambodian American from Long Beach about the situation and why it's important to speak out, "When I first saw that this American death metal band was using the name of a Cambodian concentration camp as their band name and using images painted by the late Vann Nath my heart immediately dropped into my stomach. I thought of the millions of Cambodians who are still trying to heal and recover from the effects this genocide has had on their families, and the Cambodian people as a whole. What would happen if one of our elders were out in public and saw someone proudly wearing this shirt of Cambodian babies being slaughtered that they bought from some small band online? Imagine the trauma and triggering that it would cause."
She continued, "This is the week of Cambodian New Years when most Cambodians prepare for a joyful time of celebration with our loved ones. Instead we are forced to be Internet warriors and combat the traumas of a genocide that we are still recovering from generations later. Most Cambodians are just trying to make a positive place for themselves in society, we are just trying to make an identity for ourselves as Cambodian Americans and we don't need our wounds and scabs peeled back for your profit and entertainment while we're just trying to heal and survive. Our elders who survived this tragedy don't deserve to have to go to therapy because you want to sell triggering merchandise to promote your low budget garage band."
She ended with a powerful line, "In the era of Asian hate, Cambodians are standing up and speaking out on behalf of our dead ancestors and ourselves. We are no longer your model minority, and we will not stand by silently while you try to exploit us."