55-Year-Old Asian Man Attacked and Called Racial Slur Inside His Store in Washington DC
The incident is currently under investigation by the DC police.
A 55-year-old Asian man, identified by his family as Chong Hu Lu, was assaulted and called a racial slur inside his Washington DC jewelry store this past Tuesday, May 4th.
Without hesitation or argument, the man started assaulting Lu while yelling "f***ing Chinese" at him. The woman he was with seemed shocked, attempting to pull him off and telling him to run. The pair escaped in a nearby vehicle. Surveillance footage was taken of the incident which can be seen below.
Lu was taken to a nearby hospital where he received 15 stitches on his lip. An image of Lu's injuries taken by Kristin can be seen below (WARNING: Graphic).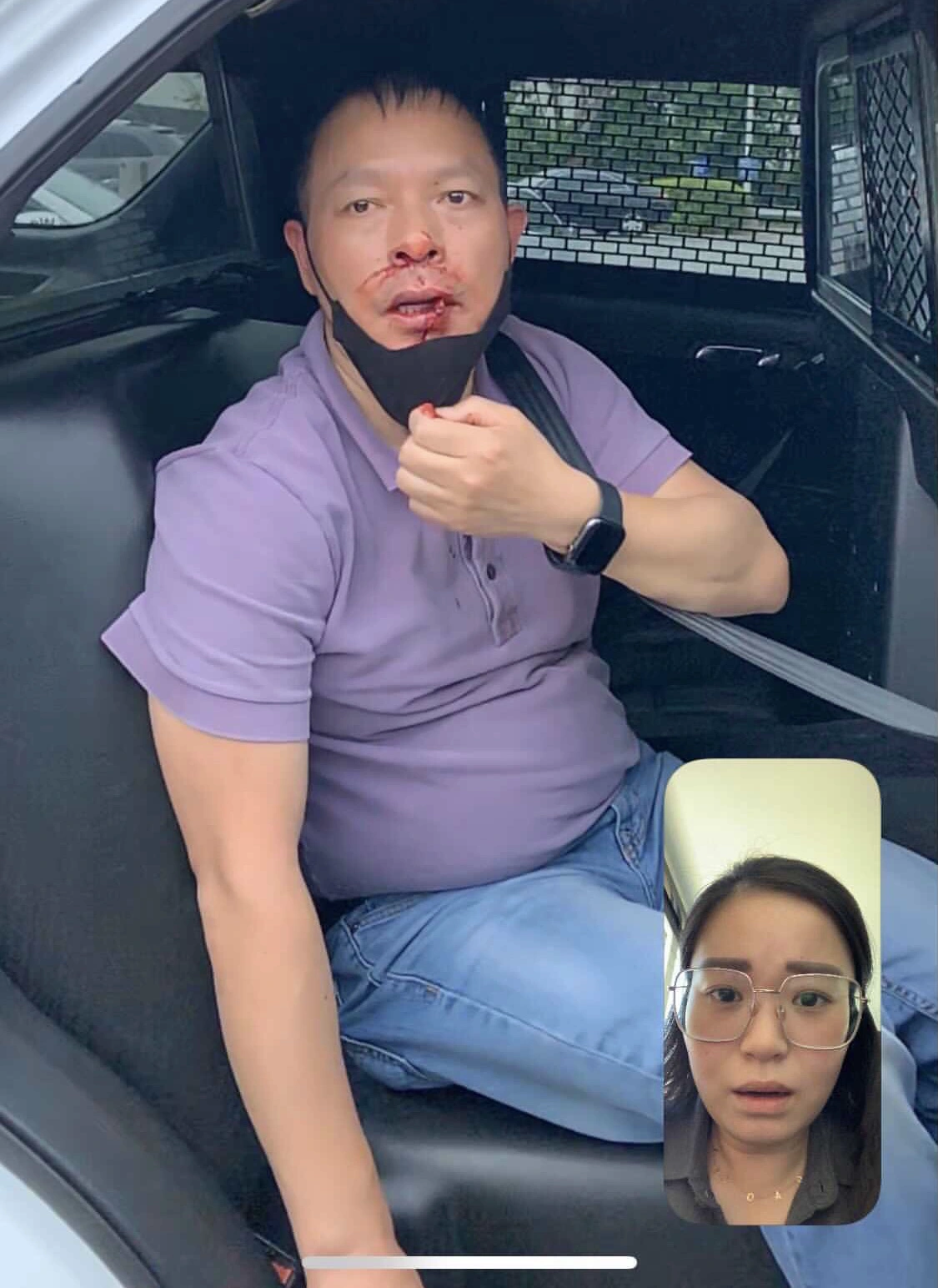 In response to the attack, Kristin told AsianFeed, "I would say that I recognize what my dad went through is mild compared to so many other attacks that have been happening. It feels wrong to be grateful for this but I am, that no weapons were involved, that only one parent was hurt, that it wasn't premeditated, that my dad isn't hospitalized and so much more."
She continued, "But it's not okay to live by such a low bar! I also know a lot of people will question the idea of this being a 'hate crime.' Unfortunately the surveillance footage does not capture sound so you can't hear the male yelling 'F***ing Chinese' during the attack. But we know it is a hate crime because the male came into the store, directly went up to my dad (didn't shop around or anything) asked him a question, and just went straight into assaulting him. There was no altercation. There was also nothing stolen so that couldn't have been the motive either. The only reason for his actions is that it comes from a place of hate."
The incident is currently under investigation by the DC police.