6 Kpop Comebacks and Debuts To Watch Out For In June 2021 🎤
TWICE, EXO, MAMAMOO, and more!
June 2021 has exciting new comebacks and debuts in store for K-Pop fans. From Brave Girls, whose song "Rollin'" unexpectedly gained immense popularity, to EXO, who will comeback as a whole group for the first time since late 2019, the summer season is sure to start off sensational. Keep reading for more information!
MAMAMOO - June 2nd - "WAW" (Mini-Album)
MAMAMOO, considered one of the best K-Pop debuts of 2014, is a 4-member girl group under RBW (Rainbow Bridge World) Entertainment. The members are Solar, Moonbyul, Wheein, and Hwasa. On June 2nd, they will be releasing their new mini-album, "WAW", which will celebrate MAMAMOO's seventh anniversary. 
EXO - June 7th - "Don't Fight The Feeling" (Album)
EXO is an acclaimed 9-member boy group who debuted in 2012, under SM Entertainment. The current members are Suho, Xiumin, Lay, Baekhyun, Chen, Chanyeol, D.O., Kai, and Sehun. "DON'T FIGHT THE FEELING" will be EXO's first group comeback since their "Obsession" album in November 2019, as well as member Lay's first time participating in a comeback since 2016. 
EPEX- June 8th - "BIPOLAR Pt.1: Prelude of Anxiety" (Album)
EPEX is a new 8-member boy group under C9 Entertainment (home to CIX and Cignature), who will be debuting on June 8th with their 1st album, called "BIPOLAR Pt.1: Prelude of Anxiety". The members are Wish, Keum, MU, A-Min, Baekseung, Ayden, Yewang, and Jeff. The group name "EPEX" stands for "the gathering of eight youths reaches eight different apexes", which represents the 8 members forming a collective, powerful new team.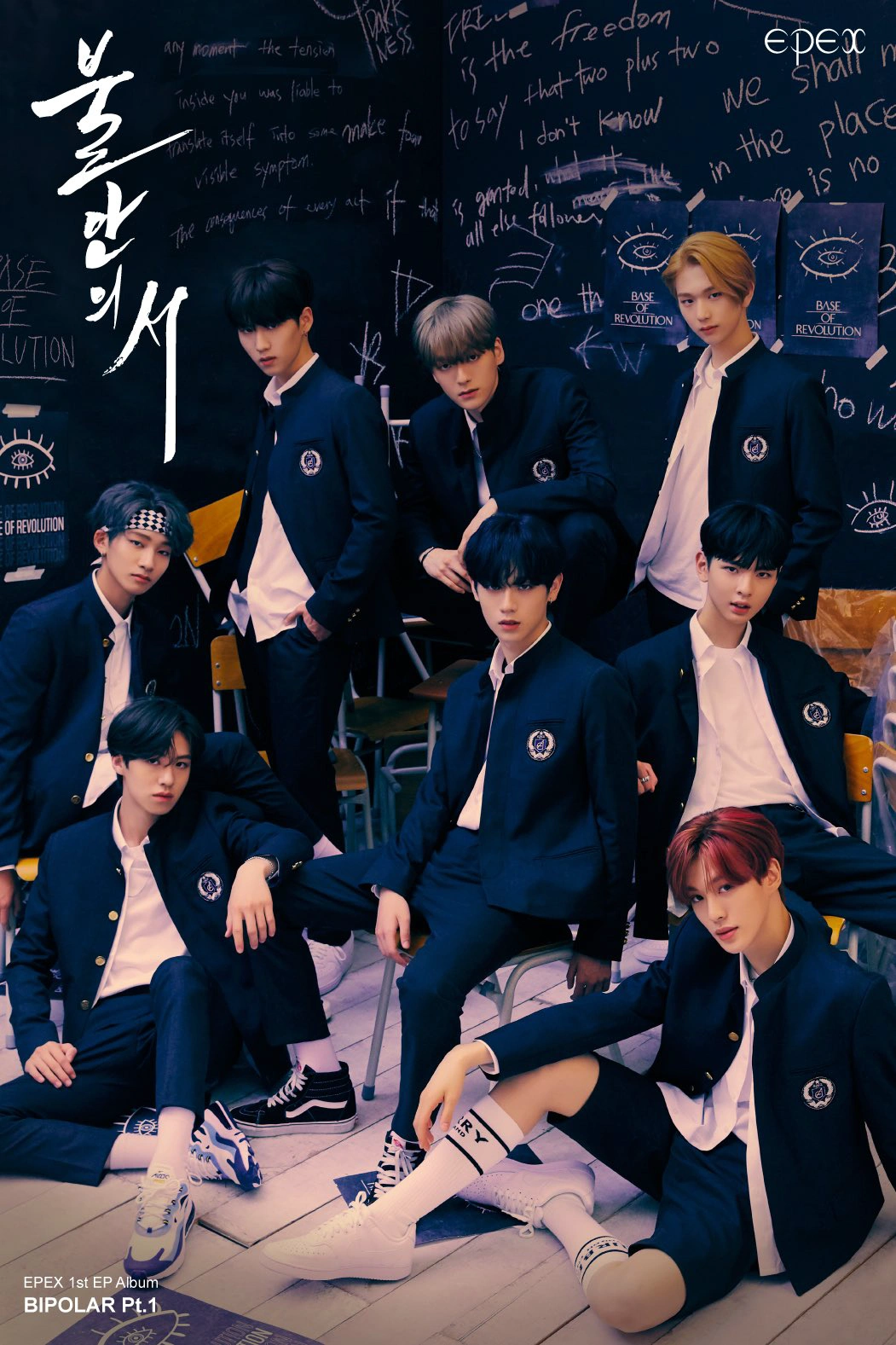 TWICE - June 11th - "Taste of Love" (Mini-Album)
TWICE is one of JYP Entertainment's girl groups, who debuted in 2015 through the survival show, Sixteen. The group consists of 9 members: Jihyo, Nayeon, Jeongyeon, Momo, Sana, Mina, Dahyun, Chaeyoung, and Tzuyu. TWICE will be releasing their new mini-album, "Taste of Love", on June 11th. The title track, "Alcohol-Free", along with the rest of the songs in the mini-album, will join TWICE's list of cheerful summer songs from previous summer seasons. 
Brave Girls - June 17th - "Summer Queen" (Mini-Album)  
Brave Girls, a 4-member girl group, debuted in 2011 under Brave Entertainment. Their current members are Minyoung, Yujeong, Eunji, and Yuna. In February 2021, a compilation video of Brave Girls performing "Rollin'" suddenly became viral on YouTube, and the song rose to the top of real-time music charts. On March 14th, 2021, Brave Girls received their first-ever music show win on Inkigayo, with their hit song, "Rollin'". Brave Girls will be making their highly anticipated comeback on June 17th, with their 5th mini-album, "Summer Queen". 
Seventeen - June 18th  - "Your Choice" (Mini-Album)
Seventeen is a 13-member boy group formed by Pledis Entertainment in 2015. The group members are S.Coups, Jeonghan, Joshua, Jun, Hoshi, Wonwoo, Woozi, DK, Mingyu, The8, Seungkwan, Vernon, and Dino. Seventeen is considered to be a "self-producing" group, as several of the members are actively involved in the songwriting, choreography, and other aspects of their music and performances. Their new mini-album, "Your Choice", will be released on June 18th.