7 Dishes to Try if You Want to Switch It Up At Dim Sum
If you're looking to take a break from the har gao and xiao long bao, try these!
Between the sound of chopsticks clinking against plates, squeaking carts being pushed around, loud conversation in between chews and the warmth from all the steam escaping the bamboo steamers, dim sum can be an overwhelming experience for first-timers. Dim sum is a Chinese, specifically Cantonese, meal made up of small plates of food usually eaten in the morning through early afternoon. There are tons of variety ranging from savory meat and dumpling dishes to sweet pastries. Here is a list of some underappreciated dim sum dishes if you're looking to branch out from the usual.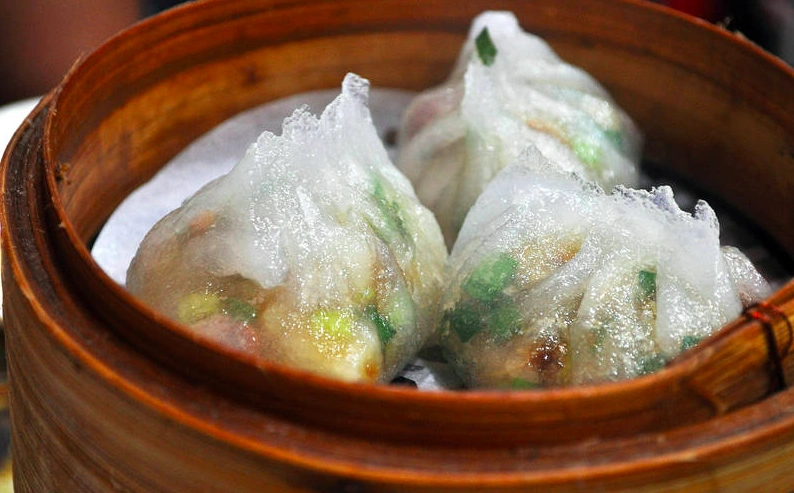 Similar to har gao, these are steamed dumplings typically made with pork and dried radish and mushrooms or even bamboo shoots. The crystal dumpling wrapper makes for a chewy texture.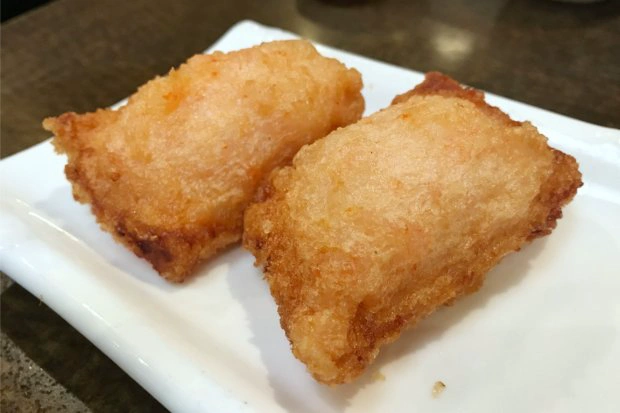 Fresh shrimp is ground into a paste with seasoning such as soy sauce and rice vinegar then spread onto triangle cut pieces of toast. It then gets fried to golden perfection making for a crispy yet soft medley when you bite into it.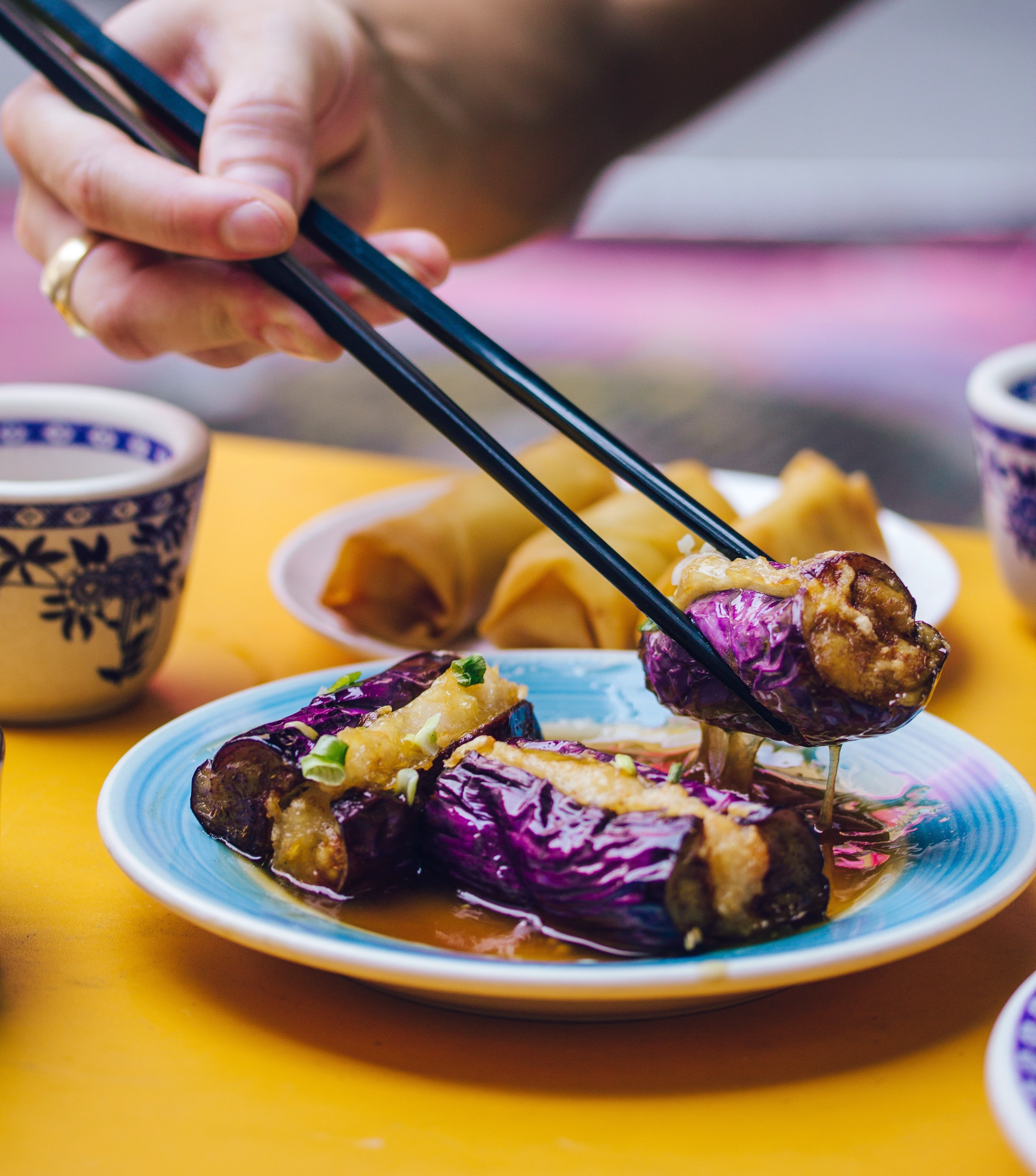 If you need some vegetables on your table after all the greasy fried dishes, try eggplant stuffed with shrimp paste and/or minced pork. It's then topped with a flavorful brown sauce that includes oyster and soy sauce. It pairs great with rice.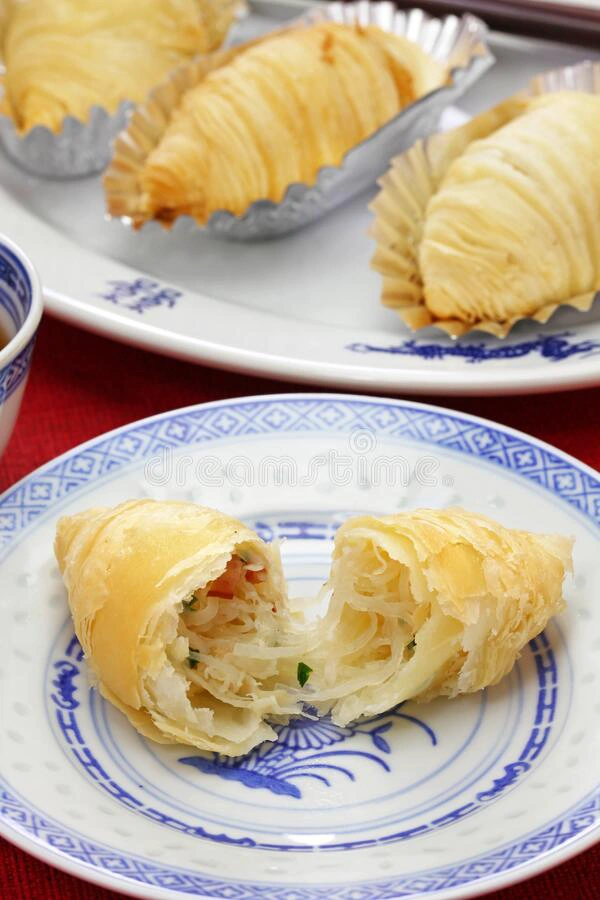 Encased in a flaky spiral patterned puff pastry, it contains shredded radish as well as Chinese pork. The outside provides a lovely flaky and buttery texture while the inside encapsulates a juicy and savory filling.
5. Steamed Tofu Skin Rolls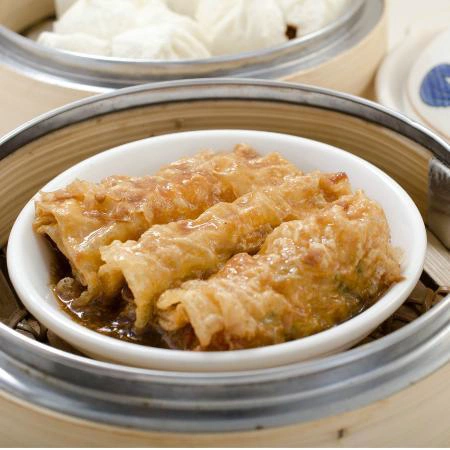 Tofu skin, also known as bean curd, is wrapped around chicken and pork with various vegetables like bamboo shoots and radish. While bean curd doesn't have a taste to it, the texture of it is springy as you chew. Mixed with the meat and vegetables it's a solid dish to add to your table.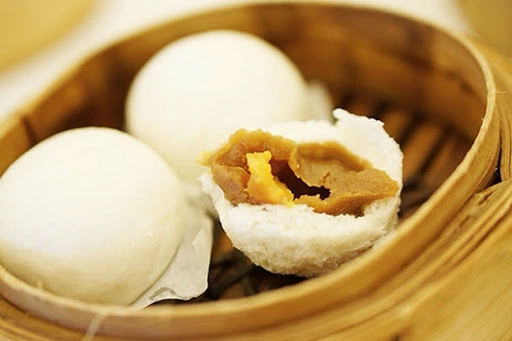 Once you're ready to move on to something sweet to end your dim sum dining, try a lotus seed bun instead of the popular egg tart or red bean buns. It's filled with a lotus seed paste which has a mildly sweet taste, perfect for those who want something sweet but not overtly so.
7. Deep Fried Twisted Egg Puffs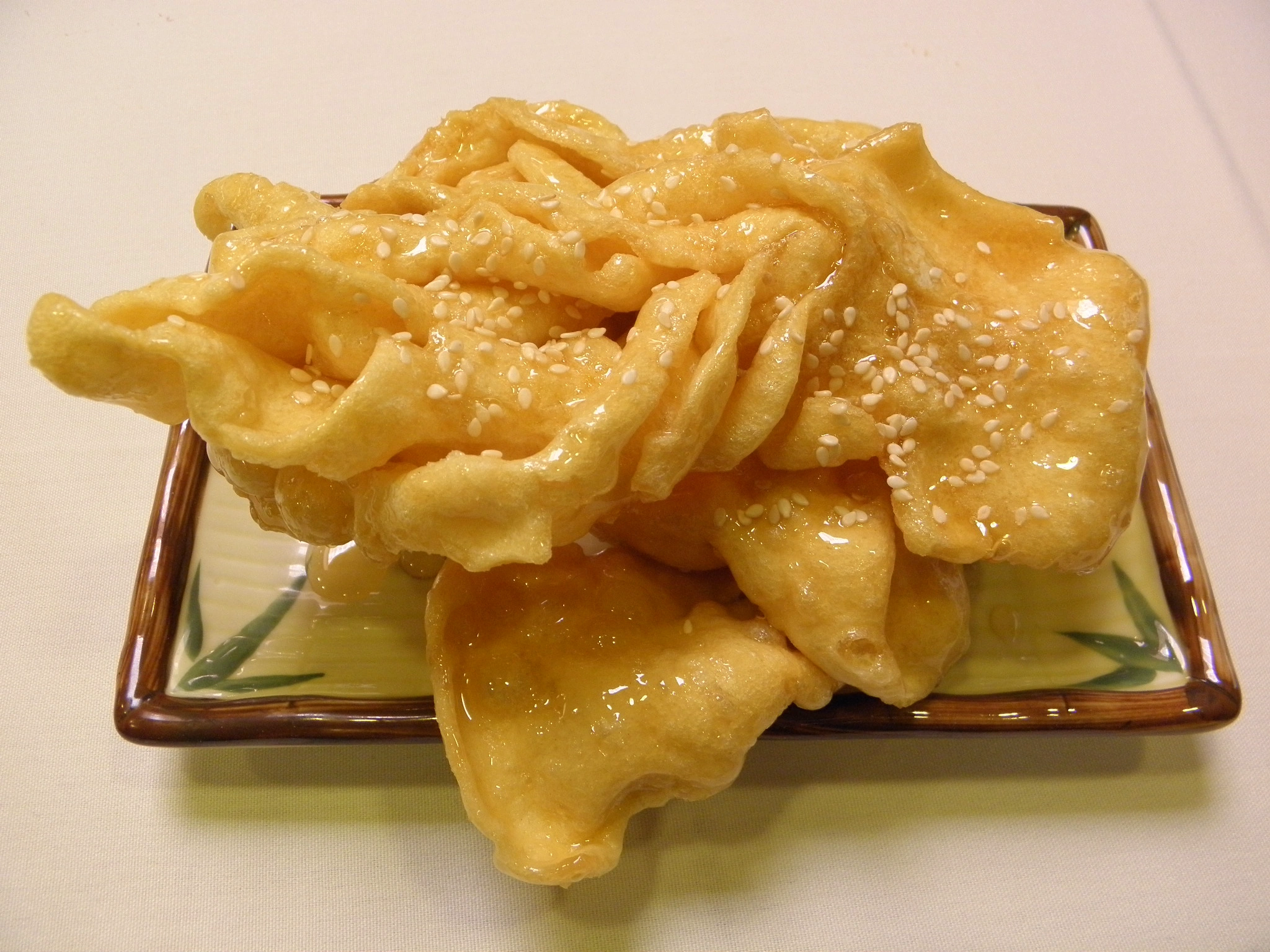 These sweet treats are twisted pieces of egg dough deep fried then drizzled with honey and sprinkled with sesame seeds. They're light, crispy, and sticky-sweet.