Bend the Bao Opens at Universal
Universal Citywalk debuts a new Asian fusion restaurant
On June 15th, Universal Orlando added a new quick service food venue known as Bend the Bao at Citywalk, replacing the former Fusion Bistro Sushi & Sake Bar that had closed in April. According to the Universal Orlando Resort, it's an all-new Asian fusion concept featuring unique combinations of Asian cuisine.
As stated by an official news release, the menu includes new takes on fillings for the traditional bao like "the Crab Cake Bao with Maryland-style crab cake, shredded lettuce and mustard aioli, the Duck Bao with braised duck, kimchee slaw, XO sauce, cilantro and five-spice aioli, and more."
The walls of the store also feature colorful pop art that represent the Chinese Zodiac signs, including the rabbit, dragon, and monkey that brighten up the place.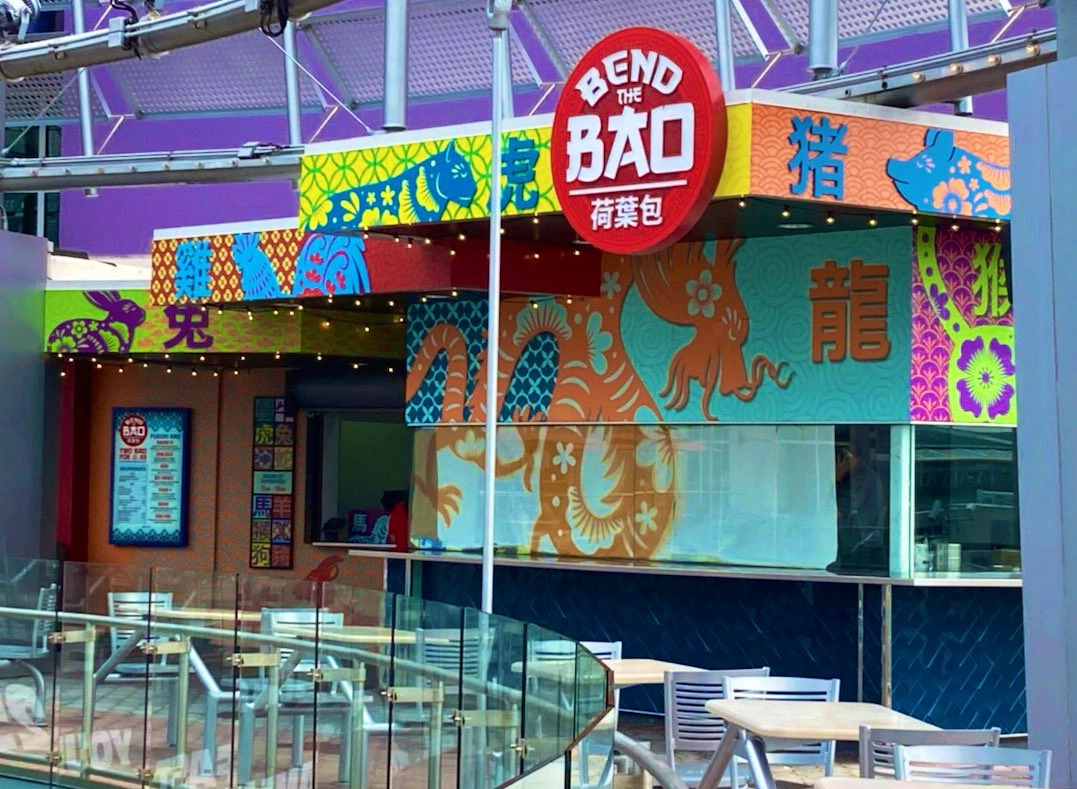 Bend the Bao is located on the second level of Universal Citywalk near the Universal Cinemark theatre and is open from 11:00 a.m. to 10:00 p.m. Buckle up and prepare your taste buds for a wild ride, as you experience this new twist on Asian food culture!