Chinese Driver Guanyu Zhou Makes His Formula 1 Practice Debut
Alpine Test Driver Substitues for Alonoso During Austria's FP1
The current Formula 2 Championship leader, Chinese driver Guanyu Zhou, recently made his Formula 1 practice debut with Alpine, the Renault-owned team, during FP1 at the Austrian Grand Prix. Borrowing the car of Fernando Alonoso, two-time F1 world champion, his appearance in Austria would be the first time in eight years that a Chinese driver has been on the F1 circuit. The previous Chinese driver Ma Quinghua drove in five practice sessions during 2012 and 2013 with HRT and Caterham.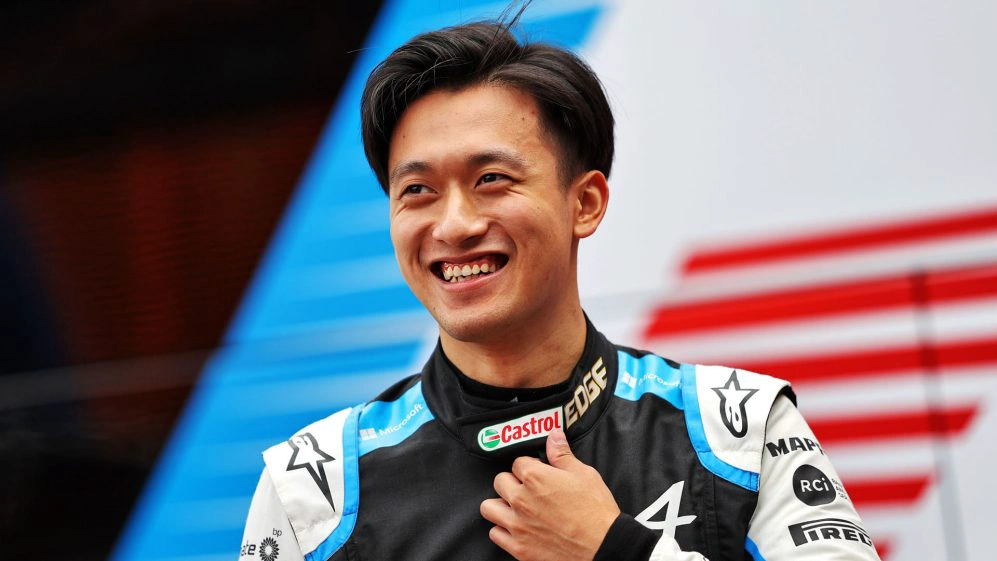 Zhou was already a test driver for the team as he was promoted from development driver in 2020. Joining the team's Academy in 2019, he has had experience in testing the team's machinery before. "Driving in FP1 at a Formula 1 Grand Prix weekend is like a dream coming true and another step closer to my ultimate goal of becoming a Formula 1 driver," said Zhou.
"It's going to be even more special that I'm driving Fernando's car as he inspired me to pursue a career in racing when I was young. I'm very happy with my achievements so far and I'm very thankful for the support I have from those around me. My aim is to maximise this opportunity and I'm really looking forward to it."
Zhou did not disappoint as he proved himself with a 14th place finish out of 20 drivers, finishing 0.434 seconds behind Esteban Ocon in the other Alpine. "When I jumped out of the car Davide (Brivio, Racing Director) was there shaking my hand. The debrief we obviously went through all the stuff we need to go through and at the end Alan (Permane, Sporting Director) also said really well done to myself. So I'm really pleased how everyone congratulated me and I'm just going to keep working the way I am now and try to keep impressing people."
And while contract negotiations are taking place during the summer, he may potentially land himself a F1 seat for the next year. If so, he'll become the first Chinese driver to actually compete in F1, only fueling the growing popularity of the motorsport back in his home country.