AAPI Stars to Shed Light On AAPI Issues in New YouTube Special
"A Recipe for Change," a YouTube Originals special, allows viewers to join over a dozen of their favorite AAPI celebrities and allies for dinner and insightful conversations about Asian American identity and the challenges faced by Asian Americans.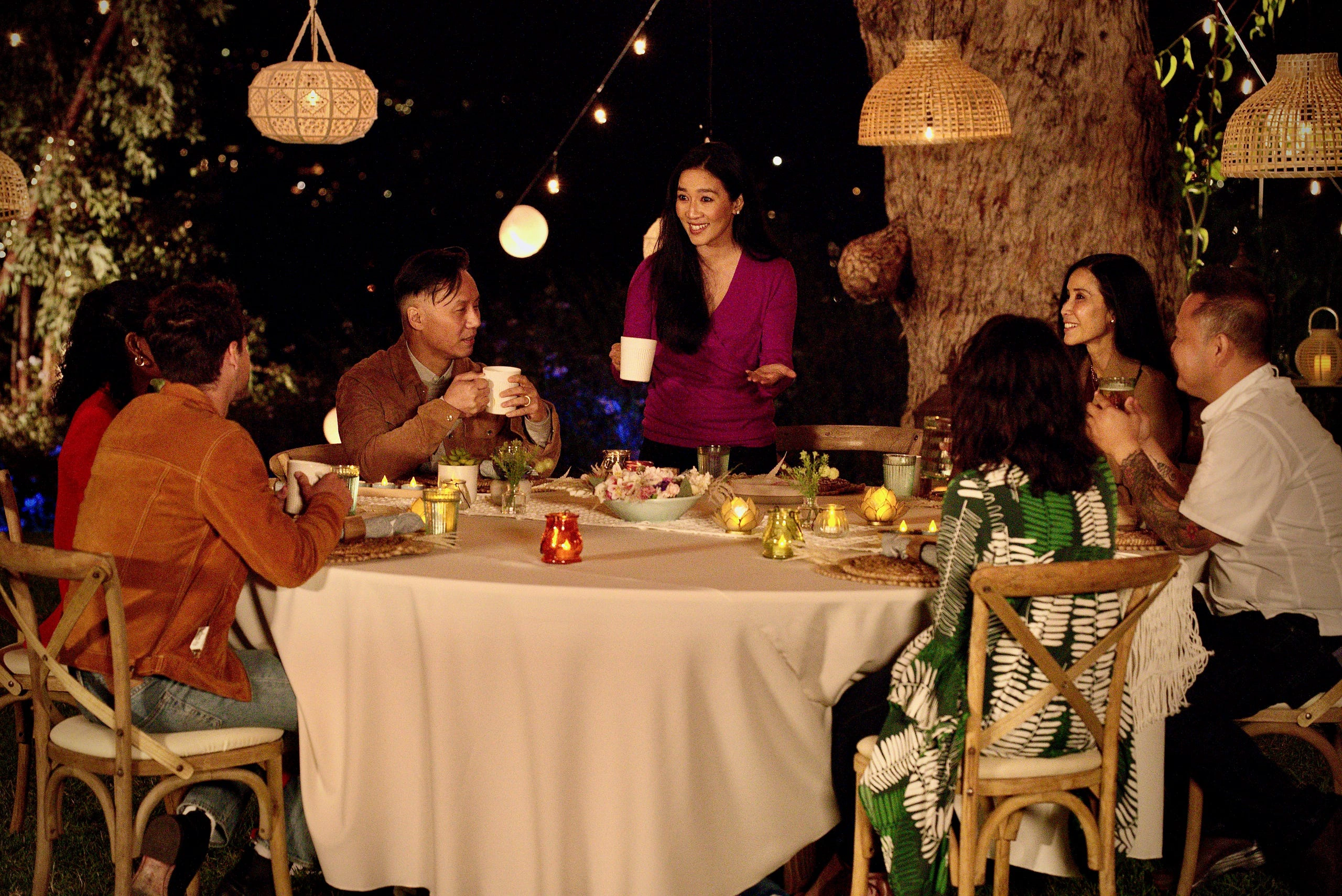 USA Today | YouTube Originals
On June 30, 2021, YouTube Originals special "Recipe for Change," featuring prominent AAPI celebrities, chefs, influencers and other allies, premiered on Jubilee's YouTube channel to its over six million subscribers. 
Produced by Lebron James' Springhill company, the special celebrated AAPI culture through three dinners, each hosted by Emmy award-winning comedian and creator of Netflix's The Patriot Act Hasan Minhaj, filmmaker and "Try Guys" member Eugene Lee Yang, and diplomat and former Olympic figure skater Michelle Kwan, respectively. Each host was paired with an esteemed AAPI chef: Minhaj with Alvin Cailan, Yang with Melissa King, and Kwan with Jet Tila. 
Using food as a vessel to facilitate productive discussion, the three respective dinner parties then sat down to both eat the delicious Asian food prepared by their assigned chef and dissect poignant issues facing the AAPI community.    
Among the variety of guests at the star-studded dinner were:
Though a vast majority of the attendees identified as AAPI, some non-AAPI celebrities were also present, namely One Tree Hill and Chicago P.D. actress Sophia Bush and 13 Reasons Why actor Brandon Flynn, to learn what true allyship to the AAPI community looks like. 
Each dinner guest was presented with a question to answer at the dinner table, sparking discussions about a variety of topics including the fetishization of Asian women, Model Minority myth, emasculation of Asian men, mental health, immigration legislation, the murder of Vincent Chin, Asian American activism and much more. Many also often opened up about their identities as Asian Americans, family dynamics, and experiences with racism and discrimination they have faced.
In between the main event of the dinners, the special also included several additional segments, such as a street Q&A session in which Lee interviewed random passerbys on the street and asked them the same questions that were discussed during each of the dinners. There was also a segment in which several of the AAPI celebrities sat down to read secrets, like "I've never felt Korean enough," anonymously submitted by AAPI viewers of Jubilee prior to the filming of the special.
While there has been some criticism of the special for being milquetoast and not thought-provoking enough, many Asian American viewers found solace and comfort in such deeply relatable and personal issues being spoken about by so many prominent figures on a notable platform:
Whether viewers found it successful or not, "Recipe for Change" works to bring awareness to many issues facing the AAPI community and encourages audiences to not just "take a seat" but instead take direct action to incite reform and make a difference.
You can watch "Recipe for Change" below: