New "Subtle Asian Traits" TV Show
Popular Facebook group announces production of a new series
Founded in September 2018 on Facebook by nine Chinese-Australian high school students, the group Subtle Asian Traits (SAT for short) has accumulated nearly 2 million members from all over the world. Their mission "is to connect Asian individuals globally to create a community that celebrates the similarities and differences within the subtle traits of Asian culture and sub-cultures."
From memes about K-dramas and boba to bonding over shared childhood experiences, it's a place where many people feel a sense of belonging. And for those who didn't have such a community when they were younger, it's a place where they can finally tell their stories.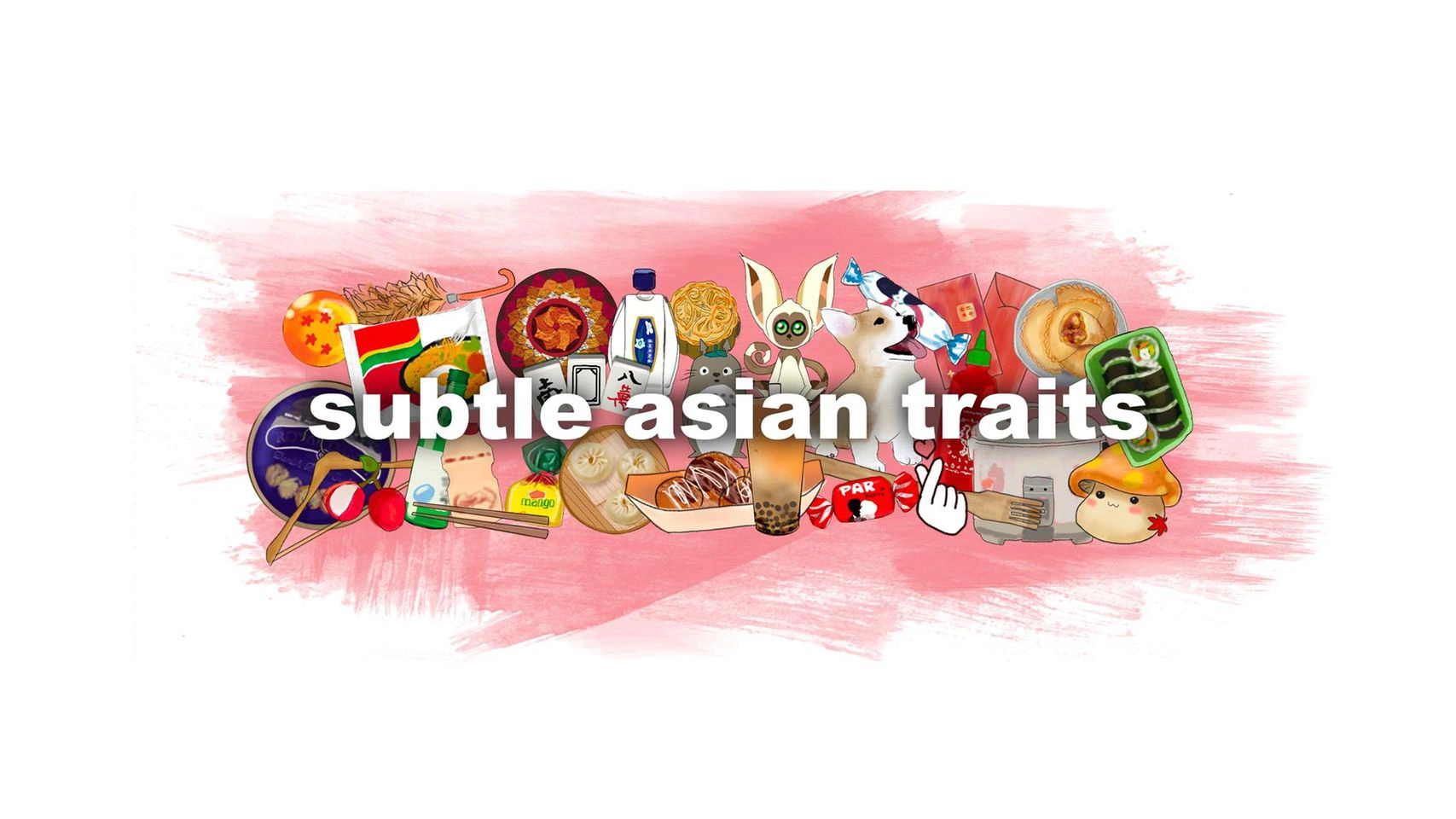 On June 24th, the Subtle Asian Traits Facebook group announced that they've been working the past few months contacting filmmakers, producers, and writers on bringing these stories to the screens. Jumpcut, a studio that had launched in early June, is now currently in the development stages of the TV show. The Facebook post stated that "We're humbled in being part of their vision to focus on the diverse 'subtle' asian traits throughout the diasporic Asian community, and as part of this new wave of Asian representation in media dispelling stereotypes previously used to characterise us."
According to The Hollywood Reporter, it'll be a college-set narrative produced by John Zhang, a former development associate at Justin Lin's Perfect Storm Entertainment and an alumnus of the Coalition of Asian Pacifics in Entertainment's Leaders Fellowship, alongside Jumpcut. Zhang had brought the concept to Ivan Tsang and Justin R. Ching to create the story, and then pitched it to Jumpcut's head of development Winnie Kemp, a former development executive at CBS Films and Super Deluxe.
However, that's not to say that there haven't been criticisms. One of the most popular comments under their announcement retorts that "It's not Subtle Asian Traits. It's Subtle East Asian Traits. Where… are Central Asians and Siberian Asians? Where are Mongolians, Kazakhs, Uzbeks, Turkmens, Tuvans, Afghans, Altais, and Yakuts?"
While shows like Kim's Convenience and Fresh Off the Boat have seen success within the Asian community, only time will tell if this one will too.