24-Year-Old Korean American Yul Moldauer Qualifies for the Tokyo Olympics
The Korean American gymnast will represent the U.S. in Tokyo
At the age of 24, Yul Moldauer made history at the 2020 U.S. Olympic Gymnastics Team Trials held in late June of this year. By placing second in the all-around, first on parallel bars, second on pommel horse, and third on both rings (tied) and floor, Moldauer will be heading to the Tokyo Olympics.
While he was born in Seoul, he was adopted by Peter and Orsa Moldauer before the age of one. His first taste of gymnastics came at age seven when a local gym offered a free tryout. Two years later, he had made the Junior National Team. Although he graduated last year from the University of Oklahoma, he certainly left his legacy when he led them to three straight National Collegiate Athletic Association (NCAA) championships. He'll also become the seventh Olympian produced by the OU men's gymnastics program.
"I'm just thankful to everyone that helped me get here, especially my coaches, my family, my teammates at OU and my teammates this past year at 5280 (​Gymnastics) pushing me and getting me through the year," Moldauer said.
The pressure was on for Moldauer as in 2016; he wasn't been chosen for the Rio Olympics due to a "lack of experience". However, he quickly proved them wrong the very next year when he won the all-around national title at the 2017 U.S. National Championships and continued to rise up to the challenge this year with his dominant performances.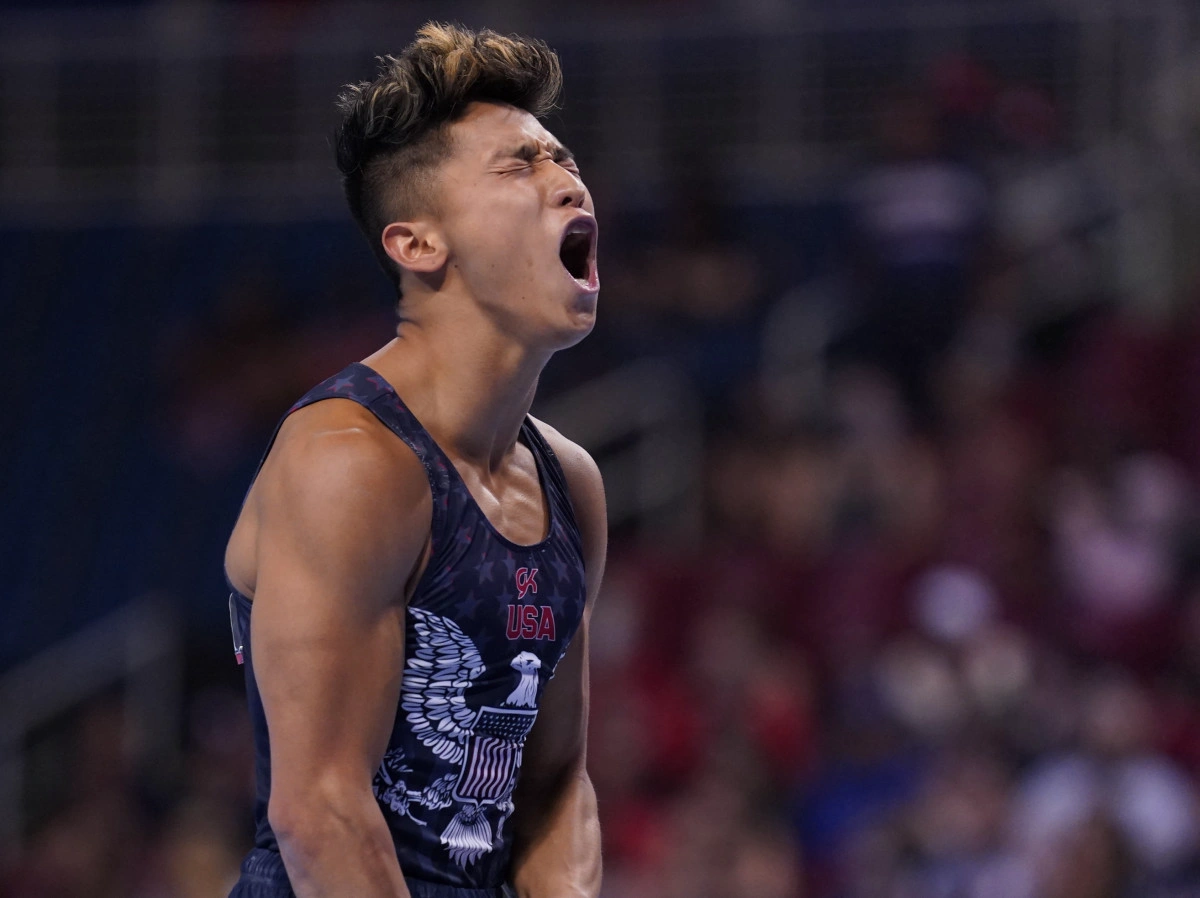 That's not to say that his accomplishments have come easy. Earlier this year during a Team USA media event, he revealed that like many Asian Americans, he's been at the receiving end of countless racist jokes and stereotypes throughout his life. Because of his own experiences, he hopes to use his platform to raise awareness about anti-Asian violence after all that has occurred this past year.
Many Asian Americans have expressed their support for Moldauer as he continues to excel as an Asian athlete. From the South China Morning Post, Samuel Choe, a 26-year-old digital product specialist, stated, "Yul is breaking all the stereotypes for Koreans and other Asian-Americans. It shows that becoming a doctor or lawyer is not the only way for Asians to become successful."