Sunisa Lee Takes Home Gold in the Women's All-Around
The first ever Hmong-American gymnast makes history at the 2020 Tokyo Olympics
As the first ever Hmong-American Olympic gymnast, Sunisa Lee has just made history. On July 29th, the 18-year-old became the fifth woman, consecutively, to win the women's individual all-around gymnastics final at the Olympics. With a stunning score of 57.33, she placed ahead of Brazil's Rebeca Andrade to take the gold.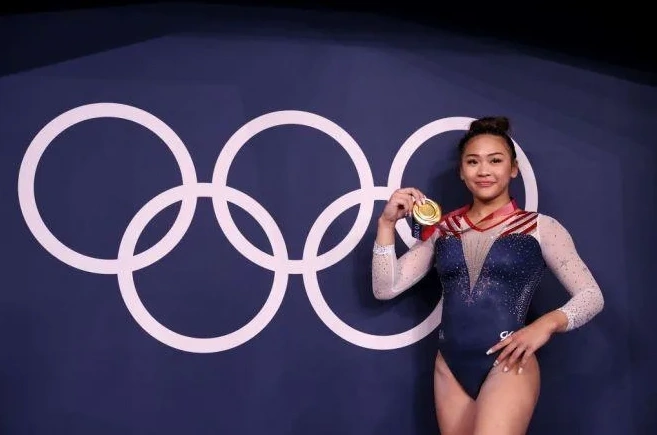 In the fall, Sunisa, also known as "Suni", will be heading to Auburn University to train as well as further her education, according to Opelika-Auburn News. And while her future certainly is bright, her past experiences have had a significant impact on her journey there.
Born as Sunisa Phabsomphou to her mother, Yeev, she later changed her last name to Lee when John Lee, a divorced dad with two children, married Yeev. Both parents had immigrated to the U.S. from Laov, and now have a family of six kids, including Suni.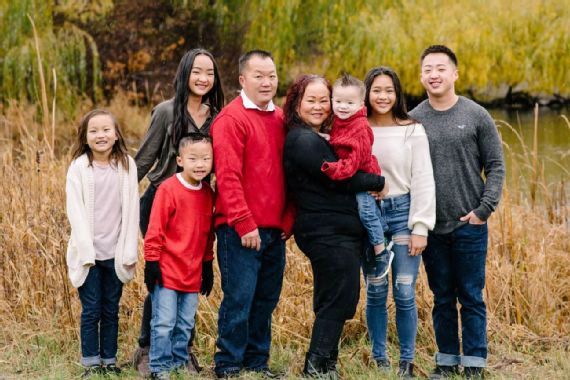 Her parents have always been supportive of her gymnastics career, with John building a wooden balance beam for her in their backyard. "She goes to the gym and she practices but we don't have a beam here," he said. "So, I couldn't afford a real beam, so I built her one."
And while her family wasn't there in person to support her due to pandemic restrictions, the video of her community celebrating has gone viral when Sunisa clinched her victory. "Even though we can't go and support her in-person, I'm glad that we could share with the world," John told CBS Minnesota "We're just all so happy, we cheered her on. We had the full house so we were pretty loud." And to that, Suni responded "The people I do it all for. I LOVE YOU ALL."