Simone Ashley and Charithra Chandran Discussed the Importance of South Asian Representation in the Second Season of 'Bridgerton'
The second season of Netflix's hit series 'Bridgerton' premiered today, featuring two new South Asian leads.
The second season of Netflix's hit series 'Bridgerton' premiered today, featuring two new South Asian leads.
Leading up to the premiere, AsianFeed asked Simone Ashley and Charithra Chandran, who star in the roles of Kate and Edwina Sharma, to describe the impact and importance of seeing South Asian representation on-screen.
Simone responded, "I think it's incredibly important. We are representing a minority of women in particular seen on television screens and I think it's wonderful that more South Asian women can identify themselves within these characters. I remember filming the Haldi scene so well with Charithra and Shelley. It was so much fun and it was so special for me to even have that creative conversation together. I never really imagined we'd ever be on a set one day performing a scene like that. I learnt so much as well, especially from Charithra and there was so much of our own personal experience that we brought to those moments as well."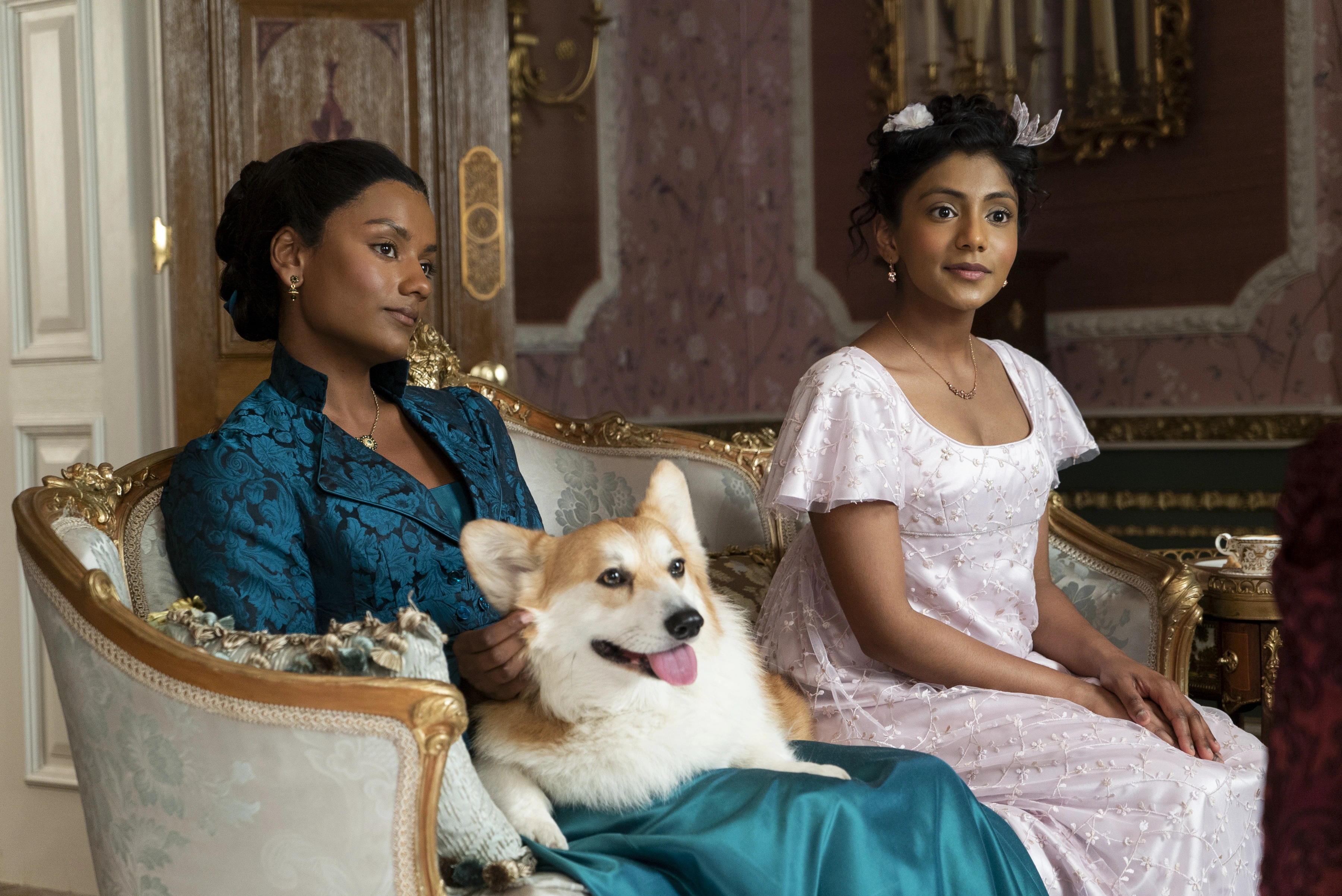 Charithra added, "What's really fascinating about the Sharmas is that essentially they're immigrants. They're different not because of their skin color but because they come from a different background and have different customs. Then they're sort of transplanted into London and they're trying to fit in and be as successful as possible within that community. So they're trying to be as London as possible. But what I love about the show is that in moments of deep sadness and in moments of jubilation, you see them reverting back to their culture. So when Edwina is particularly upset, what Kate does to make her feel better are very traditional Indian things like oiling her hair and in moments of jubilation like the Haldi scene, that's what you see."
She continued, "And I think what it is is that often when you have people of color the stories that are told are that of trauma, but what you see here is something that they're owning and you're seeing joy and pride in their culture and I think we're from a particular generation where there's often a lot of shame attached to being different and you want to assimilate to whatever the popular culture is at the time. And by having this representation, I hope that young girls and everyone that looks like us feel like they don't need to do that and they can own that part of themselves." 
Viewers have also begun sharing their own takes on what the show's representation means to them.
The trailer for the second season can be seen below.